Discover the Dark Secret
You want it
You need it
You have to have it

---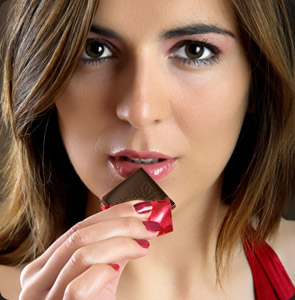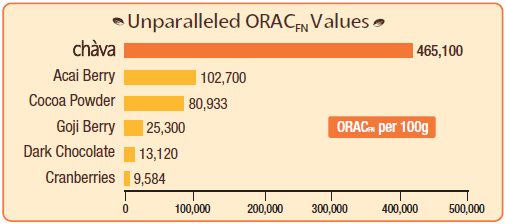 The bold intense flavor, rich velvety overtones and smooth finish of Chava Vital Chocolate harbor a secret powerhouse of antioxidants in every decadent piece. All natural, nothing artificial and always earth-friendly, Chava's organic 70% cacao is infused with a hyper-potent chocolate extract and Waiora's Natural Cellular Defense liquid zeolite in an antioxidant explosion that pleases the palate and invigorates the soul.*

What Makes Chava So Unique?
Chocolate Nirvana
In addition to the natural feel-good properties of organic dark cacao, Chava is infused with a proprietary, hyper-potent chocolate extract, boasting higher levels of naturally-occurring aldimines, which are known to enhance mood, stimulate energy and promote an overall sense of well-being.*

Waiora's Original Natural Cellular Defense
We all know heavy metals and toxins are everywhere (even in us). To help remove them, Chava provides a powerful dose of Natural Cellular Defense-the original zeolite that aids in cellular detoxification. With over 3 million bottles of this activated liquid zeolite sold, Waiora is the proven industry leader in removing toxins.*
It's Good for You!

Flavonoids offer numerous health benefits including cardio-protective, anti-inflammatory, and free-radical protection capabilities.
Antioxidants help protect your body from the damage caused by free radicals, and ORAC (Oxygen Radical Absorbance Capacity) measures the antioxidant capacity of various foods.


Chocolate is Big Business
There is a popular saying that "the definition of insanity is doing the same thing over and over again, and expecting a different result." Well, what if someone showed you a better way? Would you take it?If so, here's your opportunity. There is a better way – a much better way. It's called Chava – the perfect product combined with the perfect opportunity.

Too good to be true? Not so.
But you be the judge...

Chava Vital Chocolate… a decadent piece of 70% dark chocolate, all natural, nothing artificial and always earth-friendly, is organic cacao infused with a hyper-potent chocolate extract and Waiora's Natural Cellular Defense zeolite resulting in an antioxidant explosion.

That's right, a piece of decadent chocolate that has the highest nutritional profile of any other fruit, vegetable or chocolate on the market. Period.
Now if you did your research, you'd learned that chocolate is Big Business. Marketers estimate the chocolate industry to be in the neighborhood of $100 billion, and Entrepreneur Magazine lists it on its Top 10 Business Trends to watch and profit from.



The link above will start you on your way.
Or just give it a taste. Get your piece at our Check Out.